by Guest Blogger Melanie Johnson
Every woman that you meet is not the one that you should fall in love with. There are many women and men that will not have good intentions or will not compliment you or your lifestyle. So how do you know? What signs will she give to show that you may very well be sleeping with the enemy?
Why You Are Still Single When All Your Friends Are In A Relationship
There are many factors that come into play when realizing that she isn't fit for you. A successful relationship only works when two people are on one accord. Below is a very straight forward and to the point list of signs that you need to be aware of when dating in today's world. So here goes….
Sign 1. "Gold digger"
I know you've heard that saying before but it is very important that you pay attention to whether or not she's into for what you can and will do for her or out of sincere interest. It is OK to foot the bill initially but when all the burden turns out to be on you, it begins to become a problem. Will she still be with you if you weren't able to provide or would she leave? Money is always an issue in a relationship and if she seems to care more about financial gain versus love, then it's time for her to go.
Sign 2. No goals
Everyone has had tough times in their lives but you pick yourself up by your bootstraps and get it together. If you meet a woman and she does not have the same drive as you at first you may be able to handle it but as time progresses you will tend to become frustrated with the lack of ambition. A successful cannot work if the goals and aspirations are not reciprocated. If you are a driven man then you need someone that has the same drive as yourself.
Sign 3. She's negative
A negative person will ruin your life. If you are upbeat and positive you cannot afford to have someone around you that is awfully negative. Negativity will cause you to become depressed, stressed out, and frustrated. She probably does not have a sense of humor either and is simply full of pessimism and disdain. There is no way that two individuals can have a healthy relationship when one person is down and the other is up. Negative people can be disrespectful and very discouraging, you should exit immediately if you are dealing with a woman like this.
Relationships: 5 Tell-Tale Signs That She's Not the One
How to Earn Your Customers Trust
Sign 4. She is controlling
Is she telling you, not suggesting, what to wear, what to eat, and how to act? Is she trying to change you? If the answer to any of these questions is yes, then she is extremely controlling and will try to run your whole life. Some men are being controlled and do not know or understand how to get out of the situation. There should not be anyone controlling anyone in a healthy and happy relationship and you should be able to remain the same person with the same identity you started with.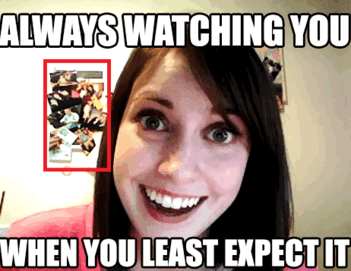 Sign 5. She is a liar
If you are finding out facts about your significant other that are different from what she said in the beginning then it is clear that she is a liar. If she lied about her career at first or how many men she's been with, then she's probably lying about many other things and that will become detrimental to your relationship. If she's willing to lie in the beginning of a relationship then she is going to continue lying throughout the entire relationship. The lies may start off small but if you continue to allow it they will tend to grow larger and larger.
How To Increase Your Energy Levels